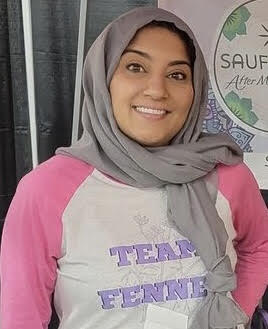 How it began.
SauFennel represents a daughter's appreciation of growing up on Pakistani saunf/mukhwas (the sugary kind), from early childhood memories to family celebrations.

Farnaz was pregnant with baby #4 when she traded her cookie habit for saunf, a beloved treat in Pakistan, a staple in Pakistani homes, and in Indian restaurants.

The problem was that most saunf mixes contained candied fennel seeds and artificial preservatives. That's when Farnaz started to make her own.

Her favorite mix is Not Your Momma's Mix, which she said was just sweet enough without the sugar and helped to alleviate nausea. Not to mention increased her milk flow.
You can think of Farnaz as SauFennel's mixologist extraordinaire!