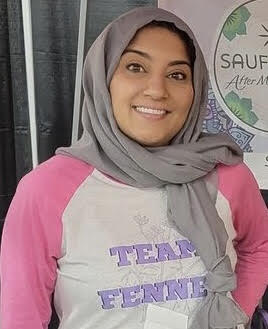 How it began.
Fennel seeds were my biggest craving when I was pregnant with baby #4, and I couldn't buy them here in Pennsylvania. Most people sell mixes with candied fennel seeds, which is not healthy!

So I learned how to make them. I added a little twist to the saunf treats beloved in Pakistani homes and Indian restaurants, with almonds, sesame, coconut, and other combinations. My favorite mix was 'Not Your Momma's Mix,' just sweet enough to help me kick my cookie cravings and alleviate nausea. After my milk increased, I learned that fennel seeds are an excellent source for nursing moms. I nursed son #4 the longest!

SauFennel represents my appreciation of growing up on saunf/mukhwas and my passion for sharing something SAU GOOD with anyone struggling with digestive issues.