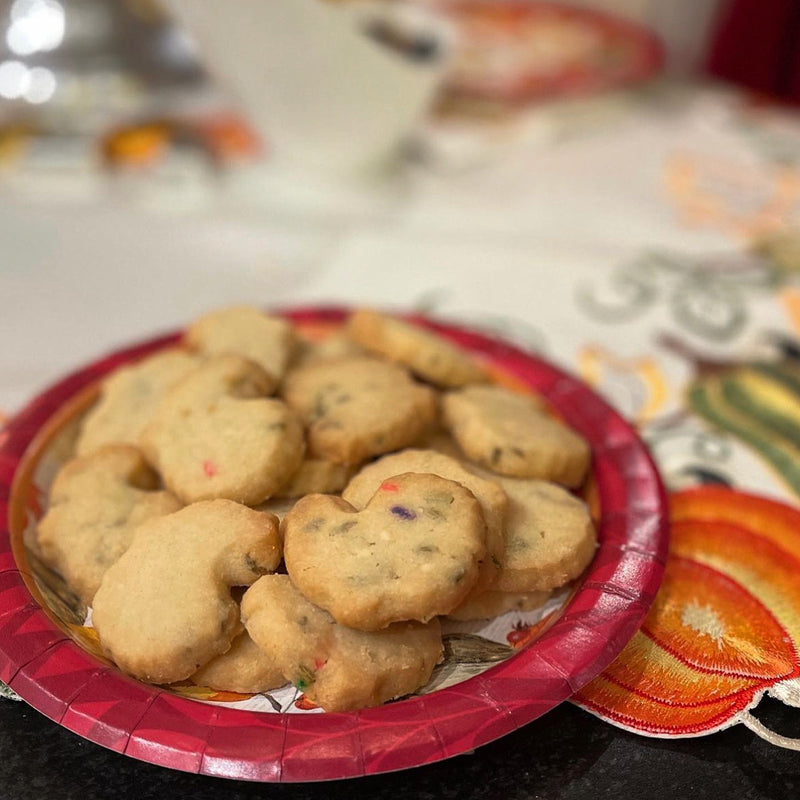 STEP 1:
Kick-Off!
November 22nd, 2022 – Order all four flavor mixes of SauFennel with our Grab n Go Bundle, up until November 30th, using promo code COOKIERECIPE22 to get free shipping (one per order).
STEP 2:
Experiment with recipes.
Dec 1st thru Dec 26th, 2022 – Head over to @saufennel on Instagram. Follow, and tag us using the hashtag #SauFennelCookies with a photo of your cookies. Your cookies should have SauFennel in the recipe. You must show the SauFennel mix you used as well. In your post caption, you must share how you hacked the recipe (did you swap an ingredient for SauFennel or add SauFennel as an extra ingredient) and come up with a name for the recipe.
STEP 3:
The top 3 submissions are chosen.
Voting will begin on Instagram on December 27th, 2022. Invite all your friends and family members to vote for your recipe!
STEP 4:
Voting Ends.
The contest ends on December 30th, 2022 at 11:59 p.m. EST.
STEP 5:
The winner is announced. 
January 1st, 2023. The winner will be notified and there will be a New Year's Announcement of the winner on Instagram as well as in our digital newsletter.
PRIZE
The prize is a mystery box you will lose your sh*t over! Valued over $50. US Residents only.
Make some time to start mixing up some recipes this weekend! Be sure to head over to order your Grab n Go Bundle to get started!  
*Disclaimers: 1. Your recipe will be used and shared as social media posts to SauFennel followers. By submitting your recipe and photos you have consented to allow us to share them on social media platforms for marketing purposes. We may also share your photos and/or recipe on our website. 2. Instagram is not affiliated with this contest. 3. SauFennel's female founders Farnaz and Elisa will be the judges.
Good Luck to all who enter🤞🏼!  Until next time…